含英咀華國學文存

ESSENCE OF CHINESE READING
A Man of Profound Learning Is a Man of Great Charm
homeprofileprefacedatabaselinkcontact me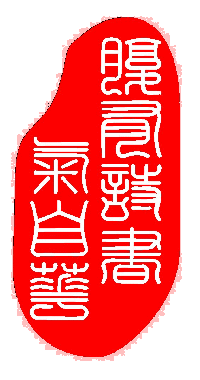 eBook Catalogue
---
HOME

WELCOME TO THE ESSENCE OF CHINESE READING


A Man of Profound Learning Is a Man of Great Charm




This video is created with DVDvideosoft

The "Essence of Chinese Reading" is a virtual library of public domain Chinese books built for the school goers intending to improve their literacy in Chinese and knowledge in the civilization of China. To ensure the maximum accuracy of the text content and portability of the ebooks, all the archives are authored in HTML file format in traditional Chinese encoded with ISO 8859-1 or UTF-8 character set.

In the light that the term of copyright protection varies from 50 years to 100 years across country borders, the most conservative criterion is held in choosing the books for the avoidance of copyright dispute arising from the different legal contexts in different jurisdictions. Only the books of authors who have been deceased for 100 years are archived; URLs or special notice provided for less than 100 years; and not considered whatsoever for less than 50 years.


The editor of this library is neither a scholar in Chinese studies nor a education professional but just a reader fond of reading Chinese classics. Third party commentaries or study guides may be linked in the future for visitors' reference.
---
NEWS UPDATE
;
TECHNICAL NOTES
;